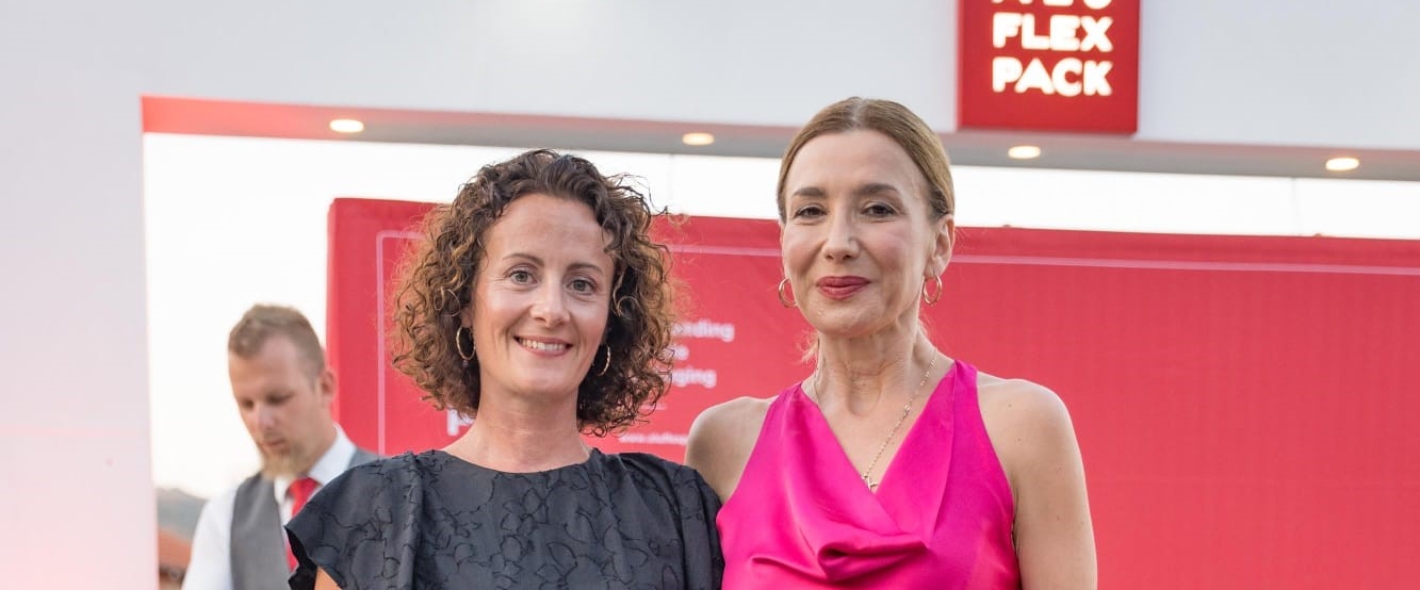 29.07.2022.
Aluflexpack Group – supporting art and community!
As a successful socially responsible company, we encourage excellence and creativity in everything we do. For many years, we have been supporting projects in the community surrounding our sites, especially in those projects related to our employees, children and youth, culture and art and environmental protection. GOOD Fest is an excellent opportunity that completes our vision of how to contribute to the community in which we operate in the best possible way.
GOOD fest is an incredible mix of art, theatre and music festival in the town of Drniš in Croatia, where one of our production sites is located. The festival was organized by Theatre Moruzgva, held by the famous Croatian actress Ecija Ojdanić and the Tourist board of the Town of Drniš, headed by Ivana Menđušić, and Aluflexpack was a proud sponsor of the art and theatre programme.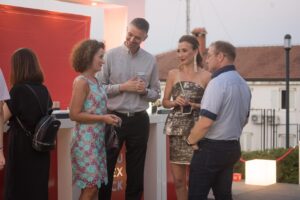 The Drniš region is well known for its natural beauties, traditional delicacies such as the world famous Drniš prosciutto, cheese, wines and its rich history. The GOOD fest was also endorsed by the local community in order to further promote the region and its riches to the general public, and managed to bring together most famous Croatian theatrical and acting names.
Talking about Aluflexpack's participation at GOOD fest, the organizers said: "We want to thank the team of professionals who are with us year after year and raise our event to a higher level. All your ideas are amazing and we are proud to have such a partner! We create miracles together!"
Last year, through our art project "Live in colours!", we presented the festival visitors with work of art by artists from our community, and this year we have presented a very special and sweet exhibition – drawings and pictures created by the children of our employees from our production sites in Drniš, Omiš, Umag and Zadar in Croatia!
The children were given a very important task, to depict what their parents and siblings do at Aluflexpack, how does their daily job look like, or what are their favourite sweets for which we produce flexible packaging solutions.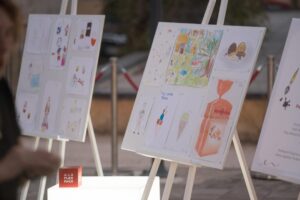 The exhibition raised a huge interest, with people stopping by to see the children's artwork, especially parents with children whose drawings were exhibited. The smiles on the children's faces and the pride in the parents' eyes was our greatest reward and satisfaction!
The exhibition will continue to travel to all Croatian production sites, and for those who will not have the opportunity to see exhibition live, they can view it on our website: https://www.aluflexpack.com/nasimaliumjetnici/.
As our presence in the local community is large, with number of employees in the plant getting rapidly close to 250, we wanted to make our employees proud by showing their daily work. As plant Drniš manufactures for well-known brands – aluminium foil for coffee capsules and lacquered aluminium foil for confectionery industry, we used those products; our baristas made artisan coffee, and hostesses handed out assortment of premium chocolates.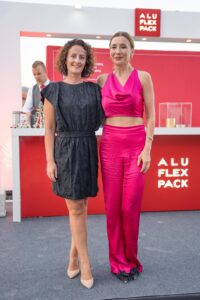 During the period of 5 days, we shared the incredible energy brought together by the organizers, actress Ecija Ojdanić and the Tourist board headed by Ivana Menđušić, and participants – actors, directors, musicians, DJs, local food and wine producers, and of course the people of Drniš region.
We want to thank all of them for welcoming us with such warmth, and are looking forward to our future cooperation!
Photo: © Mario Sučić