Pouches
We offer a broad range of pouch types, with different shapes, sizes and materials, using a variety of printing techniques and tailor-made features, such as zippers, spouts, laser scores, special bottoms, etc., suitable for various end markets and products.
Pouch features
Our pouches are produced in a completely integrated process that offers unique benefits to our customers.

Retortable
We provide retortable pouches made of several high-quality layers that withstand the demands of the retort process (heat, pressure, etc.).
Materials
Pouch specification can be customised depending on product and customer wishes, from basic monomaterial films (e.g. paper, plastics), through laminated structures, to high-performance barrier laminates with or without aluminium, to ensure best possible product protection.
Shapes
We offer a wide range of shapes suitable for easier usage and handling or customized to fulfill special product features and customer requirements. Simultaneously, the nature of the brand and product are most memorably highlighted.
Bottom types
Relative to needs and the products packed in pouches, we offer different types of bottoms more suitable for the volume and quantity of products packed or for better stability and presentation on the shelves when displaying products at the point of sale.
Dimension range
Specific product types require different packaging sizes. We meet all market demands by offering standard and customised packaging sizes, depending on the customer's demands and wishes.
Colours
State-of-the-art machines in our plants are able to print up to 12 colours in rotogravure printing.
Printing
High-quality printing is enabled by specialised and sophisticated machines, able to convert the most demanding designs and graphical solutions into elegant and attractive printing with breathtaking precision, so as to catch potential customers' eyes.


Opening
Pouches are designed in a way that enables quick and easy customer opening of the pouch by tear notches and laser scores - also using special materials that are suitable for easier opening.
Zipper types
On the basis of package size, material structure and the product packed inside, we provide a wide range of zipper profiles to fulfil all customer requirements for reclosing and the protection of the product.
Spout & Cap types
Spouts are available in many different types and sizes for the most diverse customer demands - to enable the consumer to dose the product out of the pouch, reclose it after usage and save the product for a later occasion.

Spouted pouches on rails are possible as well as various options of tailor-made packing range solutions, based on customer needs.


Hanging
These features enable not only optimum positioning and presentation of the product on retail shelving, but also facilitate its reliable storage. These pouches therefore represent an extremely practical and simultaneously cost-effective packaging solution, suitable for use with a broad spectrum of products.
R&D
We are fully customer oriented – we develop tailor-made products together with our customers to fulfil all their needs and wishes.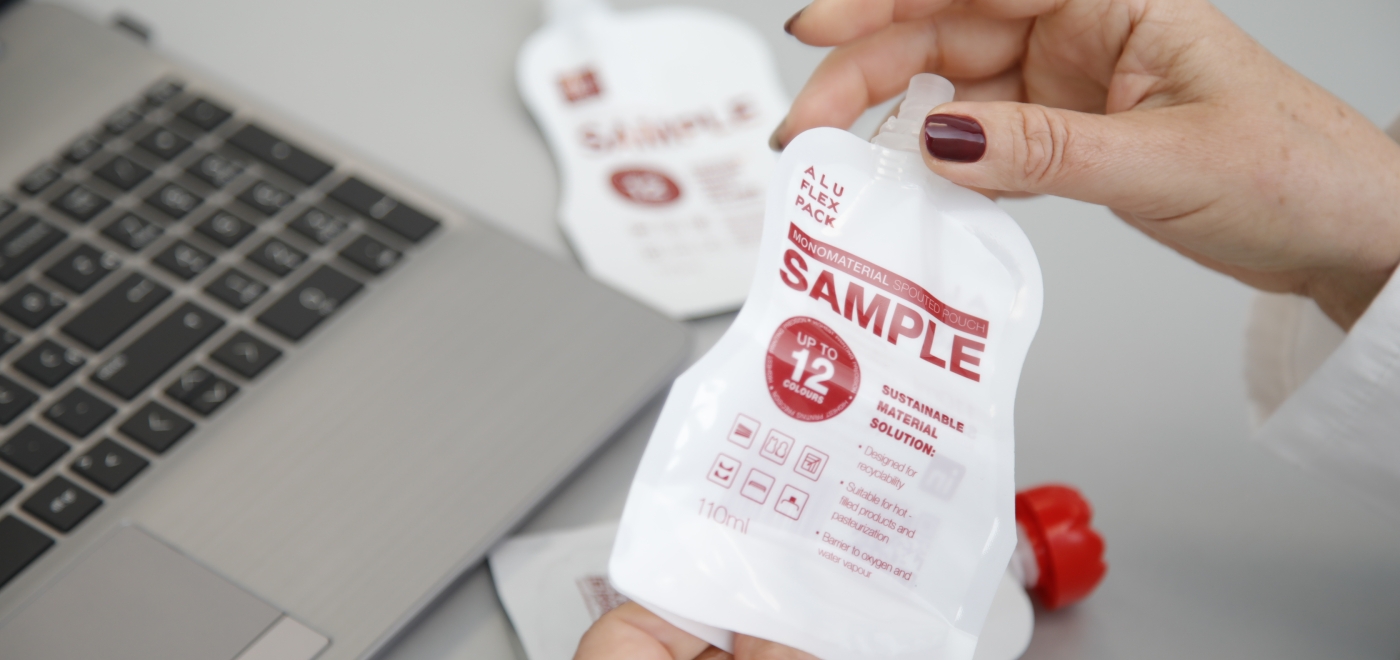 Recyclable monomaterial PP spouted pouch
We are proud to present our latest innovation: the recyclable mono PP spouted pouch! Designed without aluminium, it is one of the first pre-made spouted pouches to be "ready for recycling"!

At the same time, it offers a very high oxygen and water vapour barrier, making it suitable for shelf-stable products that undergo hot-filling and pasteurisation (such as baby food and fruit puree), as well as for cold-filled or dairy applications. Flexible packaging made of mono-materials for sustainable end-product packaging has emerged as an important and attractive alternative for many end products and applications.

Our R&D and innovation team is constantly working on the development of more sustainable and recyclable packaging for a wide range of packaging solutions.

Tailor-made packaging
Our product range is expanded constantly: together with our customers we develop new packaging solutions that not only meets, but also exceeds the needs and requirements of the end-consumer. Find out more in our Tailor made section!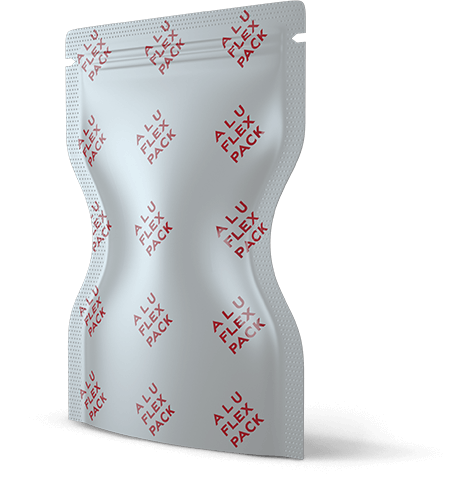 Contact us
Want to know more? Get in touch with us!
Tell us more and we will connect you with the right person for your request.