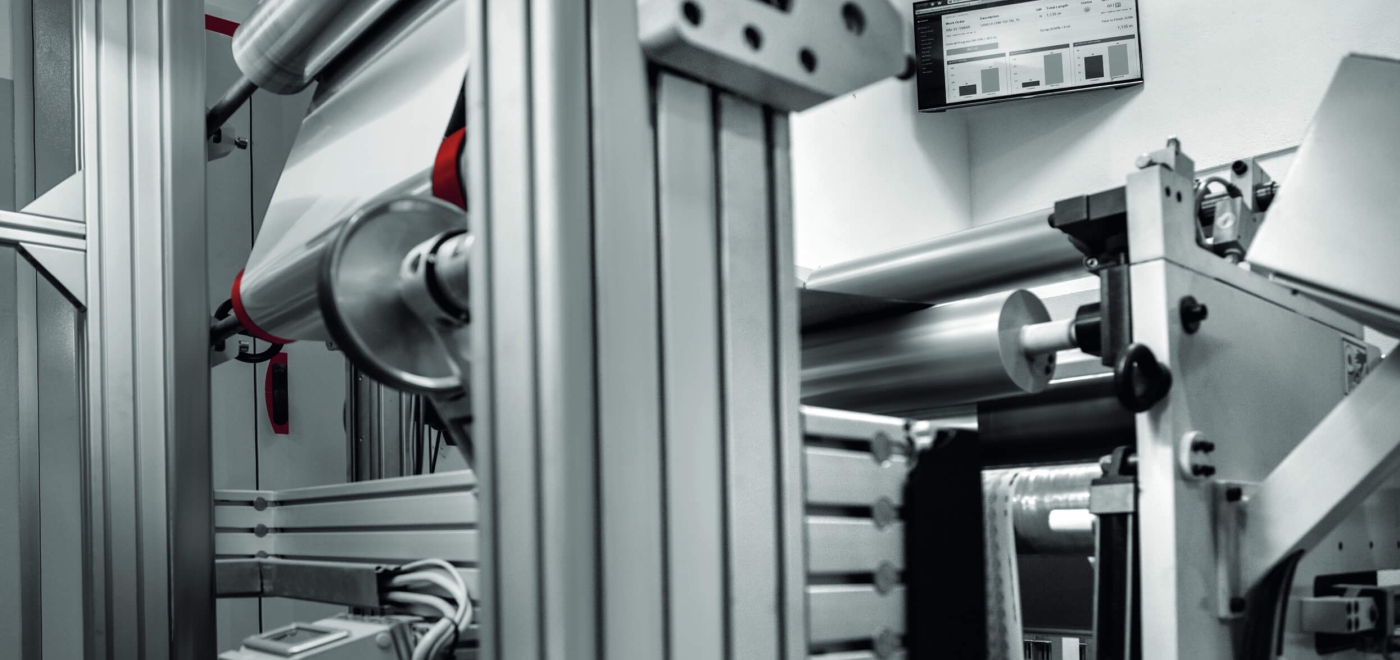 Technologies
More than 40 years of experience and the formidable know-how developed by well-networked experts from our production sites, equipped with state-of-the-art technologies and equipment, instil great confidence in our customers, who build their development path together with us.
converting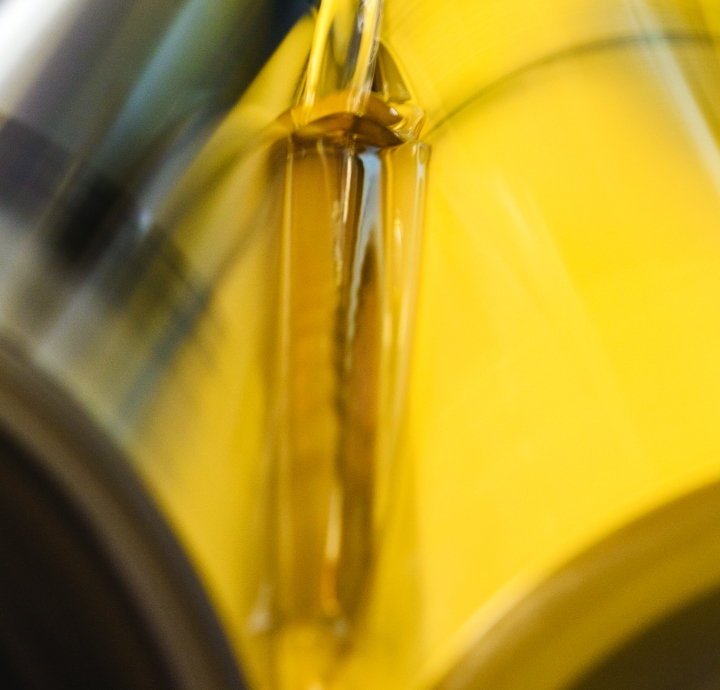 Co-extrusion Coating / Laminating
Extrusion coating is the process of applying one or more (coextrusion) layers of molten resins through a die onto a substrate material.

In extrusion laminating, two webs of film are bonded together using molten resins.
With these methods, multi-layered composites can be produced without adhesives.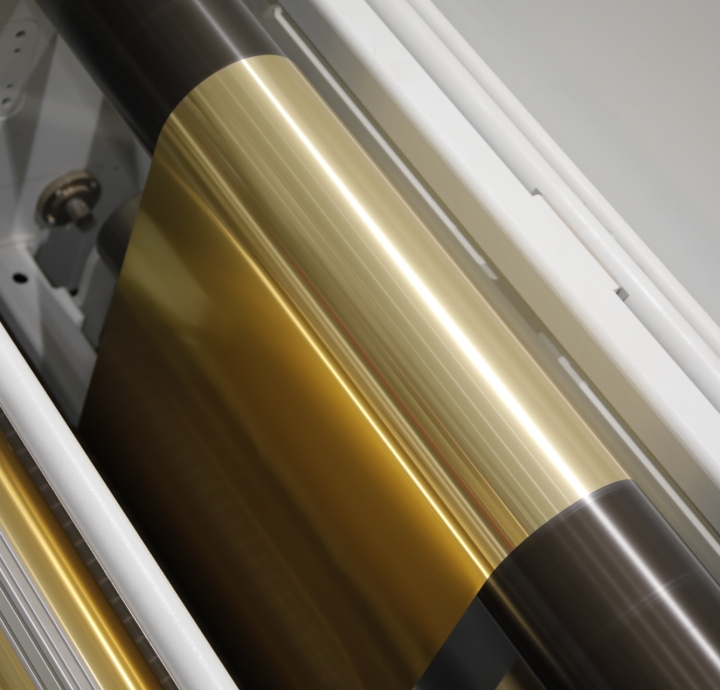 Lacquering and Lamination
Lacquering the base material (e.g. aluminium) with suitable coatings or primers enables problem-free further processing – printing and finishing.

Lamination is the creation of multi-layered laminates using various types of adhesives. Two or more base materials (aluminium, paper or plastic) are joined to combine different properties and thereby meet the most demanding specifications for various packaging applications.

printing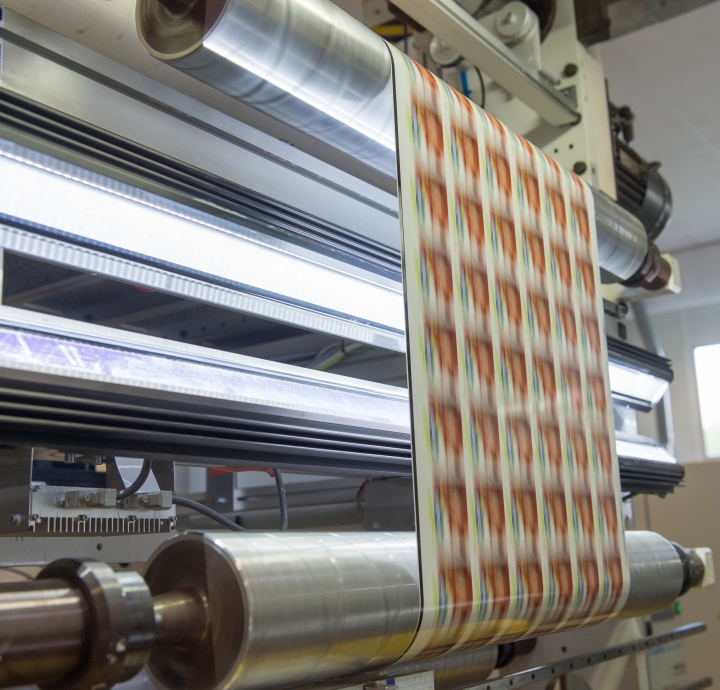 Rotogravure Printing
Rotogravure printing ensures excellent printing quality. The design is applied to a printing form. In this case, the image is engraved or etched onto the surface of a cylinder – one cylinder for each colour. With up to 12 colours, our state-of-the-art rotogravure printing machines ensure outstanding genuine representation and the highest printing precision with 100% print control.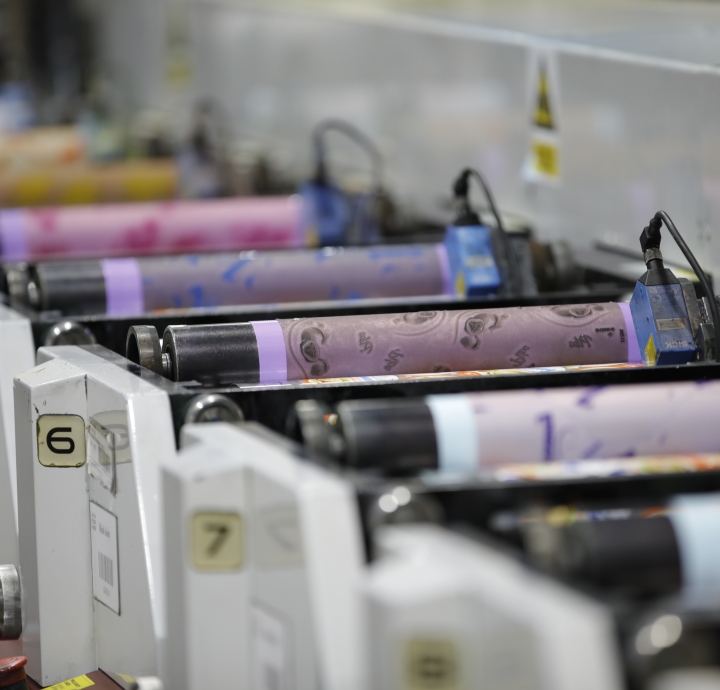 Flexographic printing
Flexographic printing is a type of letterpress process that uses a flexible photopolymer plate to transfer ink onto a substrate. We offer two types of flexographic printing – UV and conventional – with the possibility of using up to 9 colours. Compared to other printing methods, the plates used in this type of printing can be replaced easily, allowing for quick job changeovers and is therefore ideal for multi-colour printing jobs.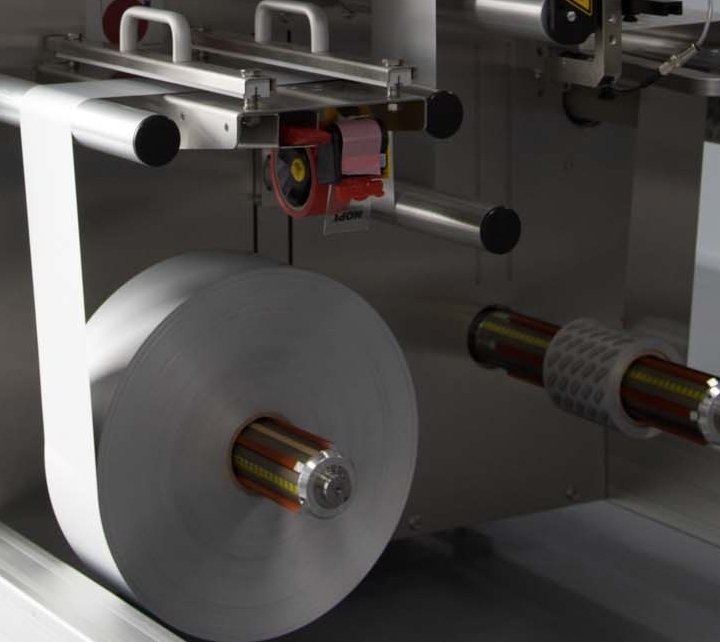 Digital printing
Digital printing is a type of printing that does not require printing forms, but rather transfers the printed image directly from the computer data to the printing machine. Small drops of paint are propelled onto the surface of the substrate to be printed. The technology offers a very high level of flexibility because the printing of another product can be started instantly "in one click". This allows the production of small and urgent orders without disrupting the regular schedule of large orders that we process for our customers.
Finishing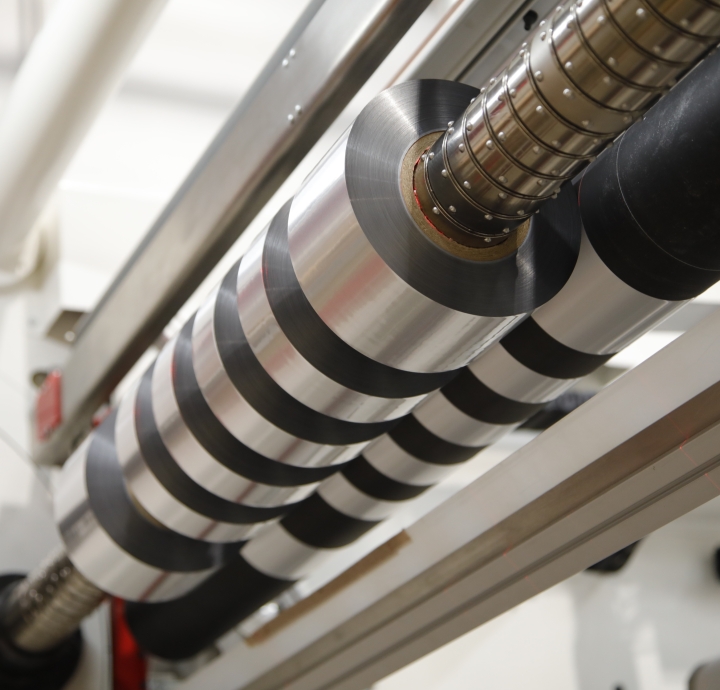 Slitting
Our high-precision slitting machines allow adjustment of the width of the material fully in line with the customer's needs – we ensure that our final product fits any packaging line and the variety of packaging formats.
Punching
Punching technology enables the manufacturing of lids in shapes and dimensions that perfectly match the customer's needs. In our portfolio, we offer a wide range of different standard shapes and dimensions, and in cooperation with customers, we create new tools for manufacturing tailor-made shapes and dimensions suitable to their product design.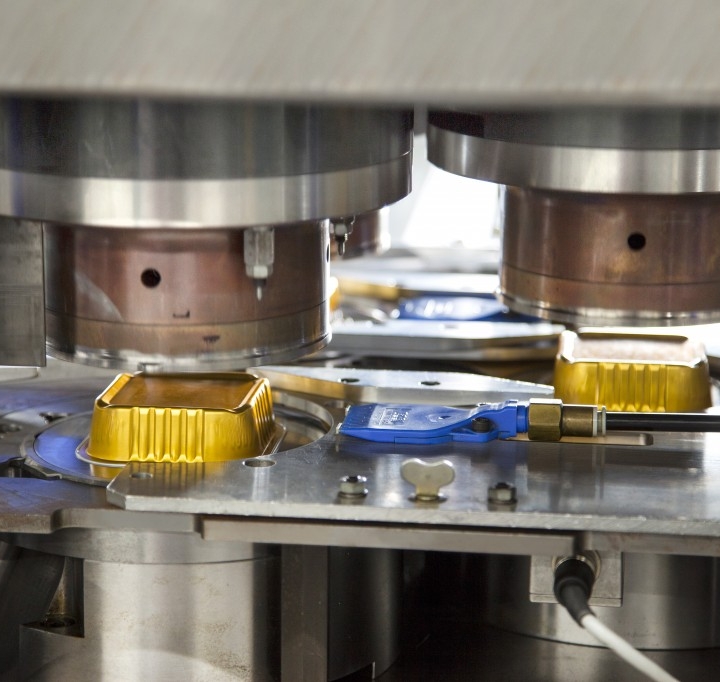 Forming
We have extensive knowledge and experience in the technologies of forming and deep drawing containers and lids in a wide range of sizes and shapes. Our modern pouch machines enable the production of a wide variety of pouch shapes and sizes.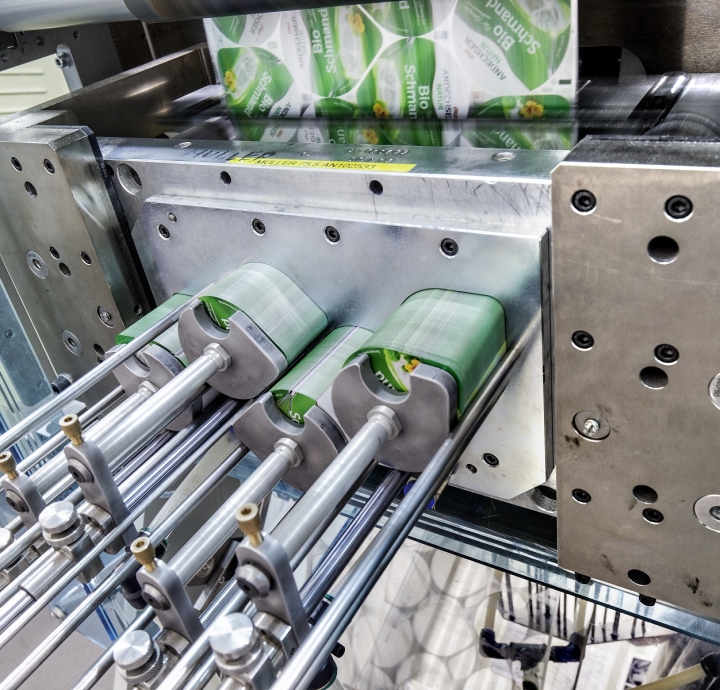 Embossing
Embossing is a finishing process used in flexible packaging in which a design or pattern is created on the surface of the material that enhances the design and processability of the product by upgrading its appearance and texture and ensures better separation and flatness properties. Embossing can add a decorative and attractive texture to the packaging material, enhancing its visual appeal and making it stand out on store shelves. Custom embossing patterns can serve as a distinctive brand identifier, helping to create a strong brand image and increasing consumer recognition and loyalty.