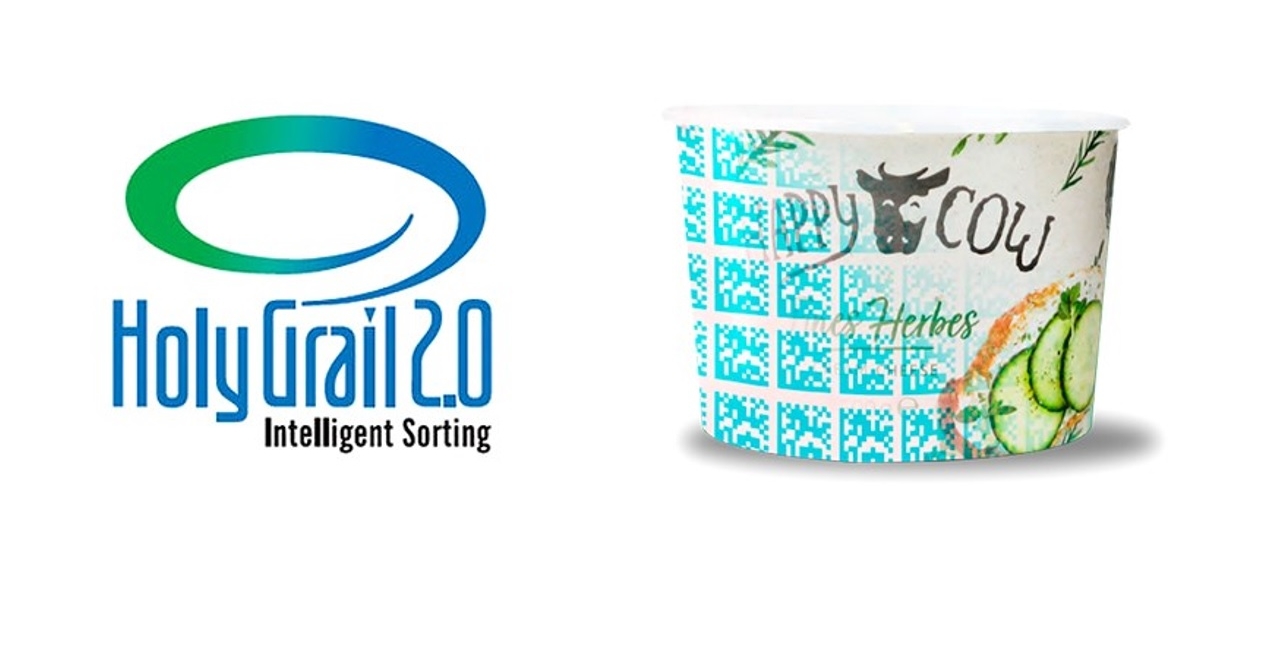 04.02.2022.
Aluflexpack joins the HolyGrail 2.0 Initiative!
We are happy to announce that we have become an associate member of the Digital Watermarks Initiative HolyGrail 2.0!
HolyGrail 2.0 project aims to simplify the process of sorting packaging waste through the use of digital watermarking technology. Main objectives are to prove the technical viability of digital watermarks for accurate sorting of packaging waste as well as the economic viability. It is driven by AIM – European Brands Association and powered by the Alliance to End Plastic Waste, over 130 companies and organizations from the complete packaging value chain have joined forces for the Digital Watermarks Initiative.
We at Aluflexpack are constantly working on our strategic goals of sustainable development and minimizing our impact on environment:
To continue developing more sustainable packaging to prevent food waste and optimize product waste
To develop new products and improve existing in terms of their environmental performance and impact during the entire life cycle
In this regard, we monitor our environment and are on the lookout for initiatives that support these goals. HolyGrail 2.0, with its final goal to develop technologies that support circular economy, is perfectly aligned to our strategy!
The project is now in its semi-industrial trial stage, starting the industrial trial stage in Q1 2022, when the consumers in selected markets will be able to buy the packaging with the watermark, which will enter the waste stream after consumption, i.e. will be recycled in order to have the actual system proven in operational environment.
We are looking forward to see the impact this initiative will have in achieving the circular economy!
About HolyGrail 2.0 technology
A pioneering digital technology can enable better sorting and higher-quality recycling rates for packaging in the EU.  Digital watermarks are imperceptible codes, the size of a postage stamp, applied directly within the packaging's label artwork or embossed in the mold and carrying a wide range of attributes; such as manufacturer, Stock-Keeping Unit (SKU), type of plastics used and composition, food vs. non-food usage. The aim is that once the packaging has entered into a waste sorting facility, the digital watermark can be detected and decoded by a high-resolution camera on the sorting line.
The packaging is then sorted into corresponding streams, based on specified attributes including food, non-food or polymer types. Final goal is to develop the first automatic detection unit combining both NIR/VIS (near infra-red) detection and digital watermarks in an optical sorting solution.