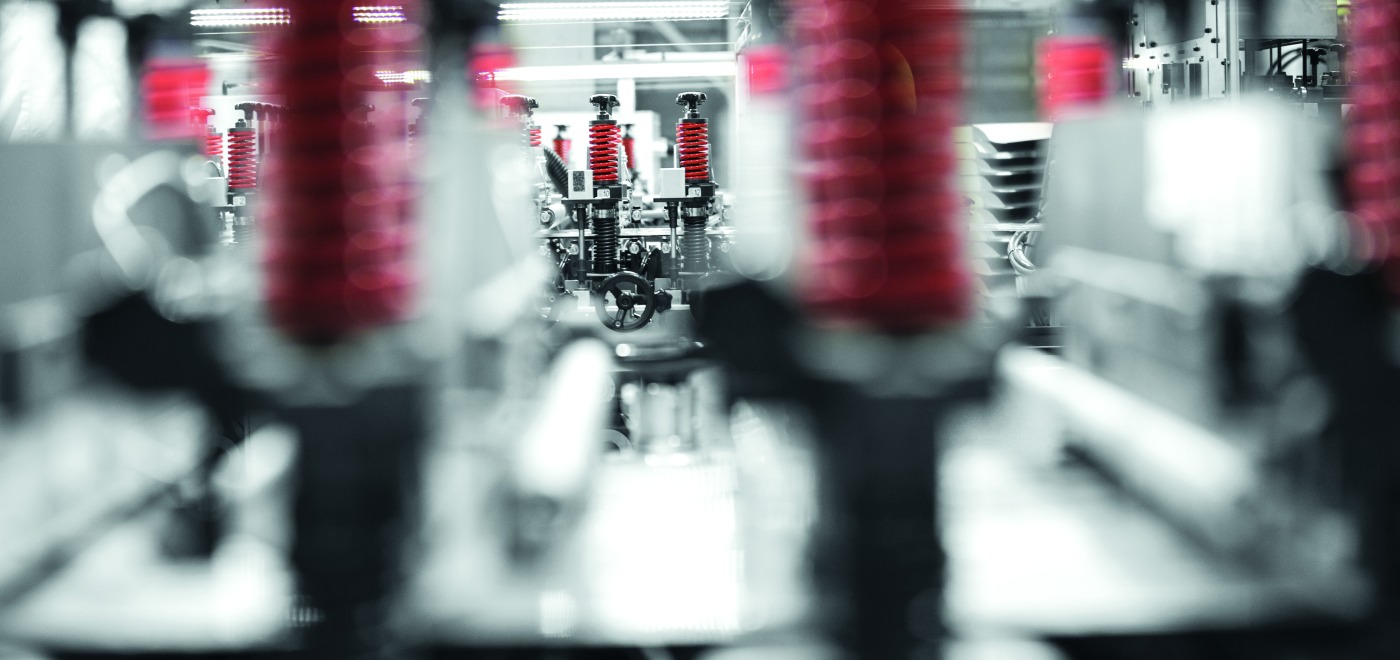 15.02.2023.
Aluflexpack AG reports strong sales growth of 34.2% in 2022
Ad hoc announcement pursuant to Article 53 of the Listing Rules of SIX Swiss Exchange
Reinach (Aargau), 15 February 2023
Aluflexpack AG reports strong sales growth of 34.2% in 2022
Unaudited net sales growth of 34.2% in 2022 to €357.0m (2021: €266.1m), 27.9% organic[1]
EBITDA before special effects (SE) in 2022 expected in upper half or slightly above the previously increased guidance of €44-46m[2]
Audited full-year results for 2022 to be reported on 23 March 2023 before market opening
Outlook for 2023: net sales of €390-430m and EBITDA before SE of €50-55m
Aluflexpack AG (hereinafter referred to as the "Group"), a leading European manufacturer of premium flexible packaging and barrier solutions, today reports preliminary unaudited net sales of €357.0m for the financial year ending 31 December 2022 (2021: €266.1m). Net sales growth amounted to 34.2%, driven by healthy demand from the Group's diversified customer portfolio spanning a broad range of defensive end markets. Adjusted to reflect the acquisition of the Turkish subsidiary, organic growth reached 27.9%.
Full-year net sales performance
Hitting a historic high in 2022, net sales growth was bolstered both by solid business expansion and by passing-on increased costs for materials, energy, transportation, and other operating expenses. Moreover, the Group's diversified customer and product portfolio across numerous defensive end markets, together with uncompromising product quality and a network of reliable suppliers, supported net sales growth in a challenging macroeconomic environment during a period beset with geopolitical uncertainty.
At 59.0%, the Group's growth was strongest in the Pharmaceutical end market, spurred by business expansion in existing geographies, especially compared to the downward pressure on demand for pharmaceutical packaging in 2021 caused by movement restrictions and increased hygiene measures related to Covid-19. The end markets Other food and Dairy, where sales grew by 58.3% and 51.3% respectively, were driven by market share expansion in existing geographies, new product launches and cross-selling activities. This growth was also bolstered by the Group's latest acquisition, Teko, a leading flexible packaging manufacturer in the Turkish market and neighbouring countries.
Net sales in the Confectionery end market grew by 22.2% off the back of strong seasonal sales, as well as new business from customers successfully launching innovative products. The main drivers of expansion in the Pet food end market (+28.5%) were the further ramp-up of stand-up pouch capacities, new product launches and the expansion of the aluminium tray business. In the Group's small Other non-food category, net sales increased by 34.4%.
Net sales growth in the Coffee & Tea end market amounted to 7.9%, falling short of levels seen in previous years and reflecting lower consumer purchasing power and a shift away from at-home-consumption.
Net sales growth by end market (year-on-year, in %)

Full-year audited figures set for publication on 23 March 2023
Faced with a challenging year characterised by geopolitical tension and economic uncertainty, the Group demonstrated its ability to confront these challenges by broadening and cementing its relationships with suppliers and responsibly passing on increased costs to its customers. The Group expects EBITDA before SE in the upper half or slightly above the previously stated range of between €44-46m in 2022. The full set of audited financial figures will be published on 23 March 2023 at 7:00 a.m. Central European Time.
Outlook for 2023
The Management Board remains confident in the stability of the business, and the long-term structural factors driving growth in the flexible packaging industry and expects net sales for the financial year 2023 in the range of €390-430m and EBITDA before SE to range between €50-55m.
Johannes Steurer, the Group's CEO, says: "I am very proud of how we as an organisation navigated 2022's global economic challenges and fostered a sense of togetherness and camaraderie. Our innovation and sustainability initiative launched last year will start to yield results in 2023 and take shape in exciting products in our development pipeline. In addition, we are now in the process of ramping-up our new state-of-the-art equipment in Drniš (Croatia) where highly automated production lines will take our company to the next level of operational excellence."
Upcoming events[3]
23 March 2023           Full-year results: January to December 2022
4  May 2023               Q1 sales statement
24 May 2023              Annual General Meeting
23 August 2023          Half-year results: January to June 2023
2  November 2023     Q3 sales statement
Media contacts
Biko Hüster
Investor Relations and M&A Manager
+43 664 8581 139
About Aluflexpack AG
Aluflexpack produces flexible packaging solutions for end markets such as Coffee & Tea, Pharmaceuticals, Pet food, Confectionery and Dairy. Its long-lasting customer relationships with locally operating companies and large international corporations alike are underpinned by well-established industry insights, flexibility in customer service and development competence. Headquartered in Reinach (Aargau), Switzerland, Aluflexpack has production facilities in Switzerland, France, Poland, Turkey and Croatia. It had 1,537 employees as of 31 December 2022.
Disclaimer
Some of the information contained in this press release may be forward-looking in nature. Such forward-looking statements are not guarantees of future performance and involve risks and uncertainties, meaning that actual results may differ materially from those in this press release as a result of various factors. Aluflexpack AG is not obliged to publicly update or revise any forward-looking statements.
[1] Organic net sales equal Group net sales less net sales from the Turkish subsidiary Teko, which was acquired on 12 May 2022, as if the acquisition had not taken place. From May to December 2022, the effects from the consolidation of Teko on the Group's net sales amounted to €16.6m.
[2] EBITDA before special effects (SE) refers to operating profit before interest, taxes, depreciation, and amortisation adjusted for costs and gains considered by the management as non-recurring and/ or non-operational and which are yet to be determined during the preparation of the annual statement.
[3] Ad-hoc releases will be reported after market closing except for full-year results 2022, which will be reported before market opening.