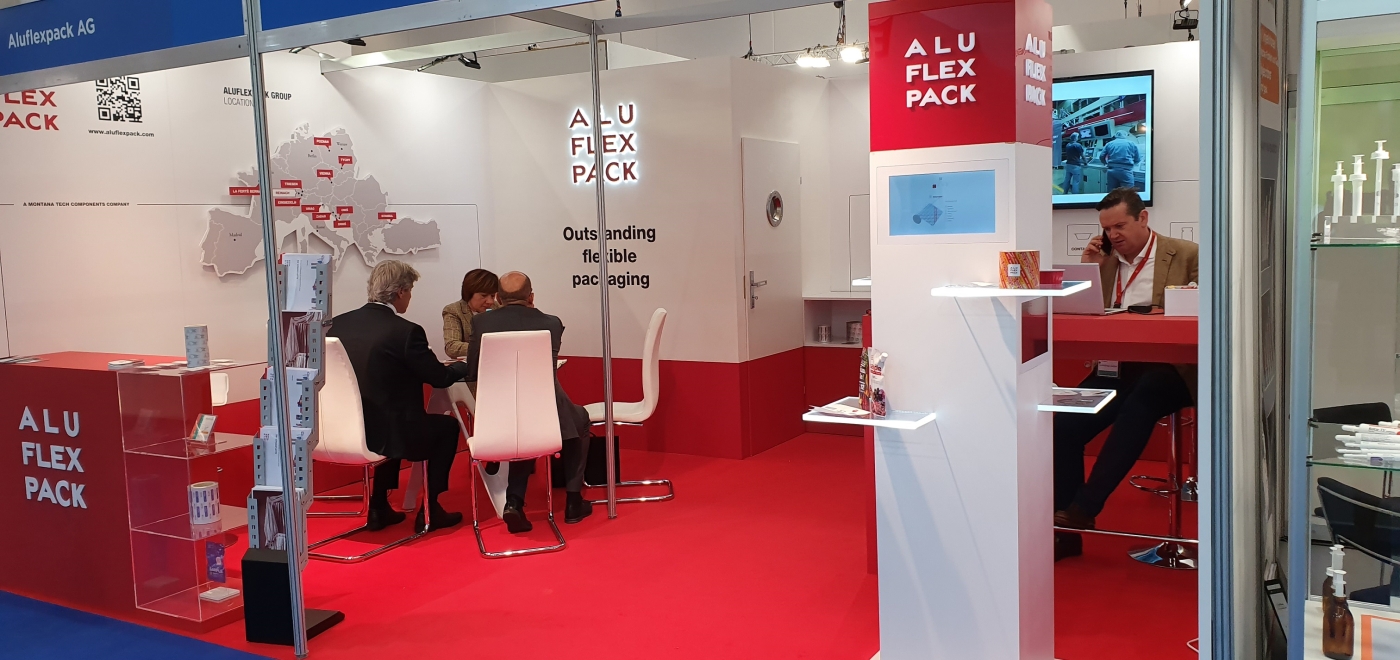 12.12.2019.
Aluflexpack Group at CPhI Worldwide 2019, Frankfurt
Strong and united team of Aluflexpack Poland, France and Turkey pooled their knowledge!
The Aluflexpack Group, headed by representatives from Aluflexpack Polska, Arimpeks Turkey and Eliopack France, for the fourth year in a row presented our products in the pharmaceutical industry at the CPhI Worldwide, held in Frankfurt, Germany.
Arimpeks Turkey (Arimpkes Alüminyum) has been a proud new member of the Aluflexpack Group since 2018 and the CPhI Frankfurt fair was a perfect occasion to present itself as part of the Group, with the support of its sister members – Aluflexpack Polska and Eliopack France.
Arimpeks was founded in 1987 close to Istanbul in Turkey and has a long-lasting manufacturing history in the pharmaceutical industry, specializing in manufacturing blister foil and flexible packaging using rotogravure, flexographic and digital printing.
Digital printing has been very interesting for flexible packaging customers and pharma producers in recent years as markets are becoming more demanding and clients are looking for more effective and flexible packaging. As a result, Aluflexpack can offer new and efficient solutions using its new state-of-the-art digital printing machine.
The advantages of digital printing machines are reduced lead time, a roll-to-roll offline printing system for faster setup using digital artwork, the potential for frequent changes in design, personalization options tailored to the customer's needs, and a reduction in waste thanks to easier operation and maintenance.
Aluflexpack has the right solution for ink migration potential which must be low and suitable for primary packaging materials. Aluflexpack always uses very high-quality ink which has passed all the compliance and validation procedures. This is essential, especially for the pharma sector.
This Frankfurt fair once again confirmed our long successful cooperation with existing customers and opened new business opportunities, which confirms the excellent cooperation of our members in Poland, France, and Turkey.
We are looking forward to the next CPhI exhibition in Milan 2020!
---
Did you know?
CPhI Worldwide is the most important fair in the pharmaceutical industry and is held once a year in different locations around the world.
It was founded in 1990 as an international chemical and pharmaceutical trade fair and is today one of the largest pharmaceutical trade shows worldwide.