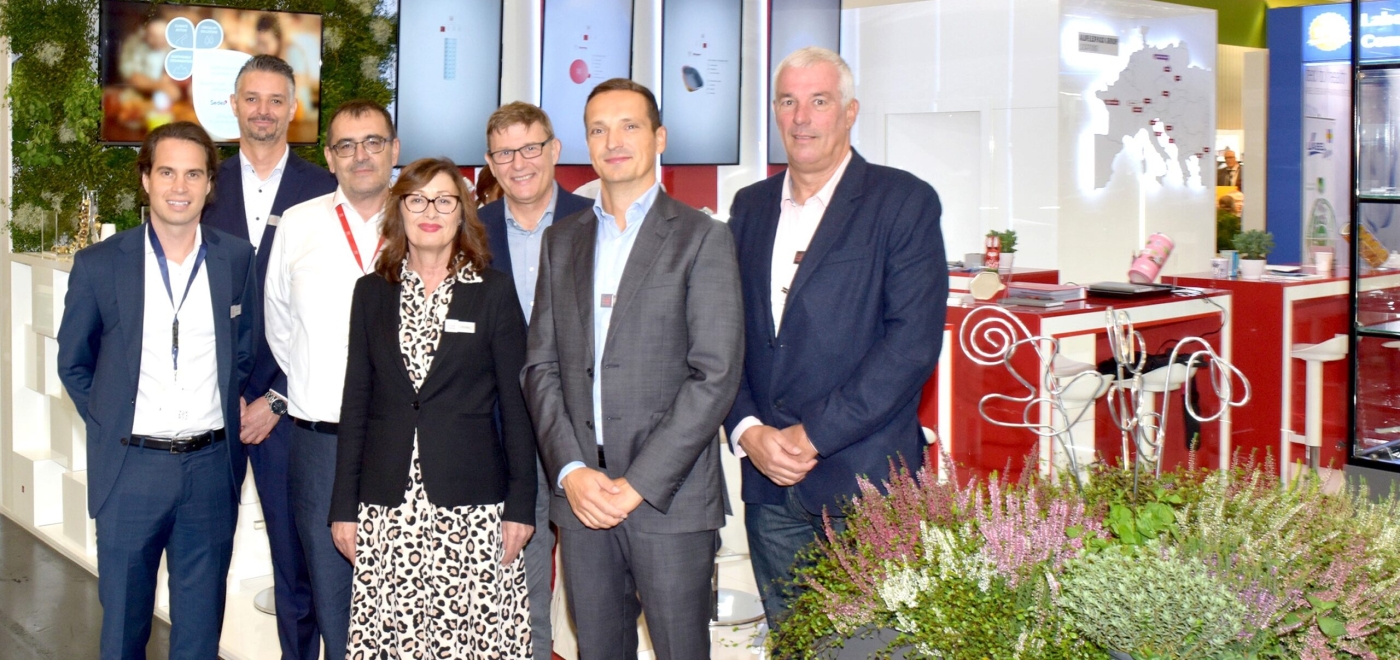 07.10.2022.
Aluflexpack Group at Fachpack 2022
Aluflexpack's representatives gathered together at the trade fair Fachpack in Exhibition Centre in Nuremberg (Germany) from 27 to 29 September 2022.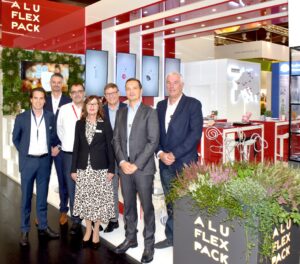 The fair was an excellent opportunity to show and confirm once again our highest quality, level and excellent service and remind the visitors of our booth why we are a preferred and valued partner, even in these challenging times.
With more than 40 years of experience, operating in European and global markets, Aluflexpack Group provides high-quality flexible packaging and barrier solutions to a variety of valuable and well-known brands of leading European and international manufacturers.
Our booth raised a lot of attention, showcasing our products and latest developments from all our production sites – from standard films and foils, lids, containers and pouches, up to sustainable solutions such as PP lids, mono-material pouches and paper-based pouches.  The design of the booth was done with sustainability in mind, which was strongly supported by the Aluminium flowers playfully placed among the real flowers. The Aluminium flowers represent the sustainable properties of the material and its full recyclability, which enables it to circulate and grow into new products.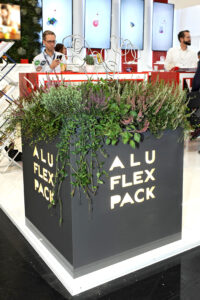 In Aluflexpack we always strive for the best so this year we also gave a special effort in designing our booth, which as confirmed by our customers and partners, stood out among the others. At the end all this leads to the great number of visitors, existing and potentially new customers who were very interested in our product portfolio, wanting to expand an existing business or start with new projects. We are really looking forward to seeing the results of this fair in the months to come!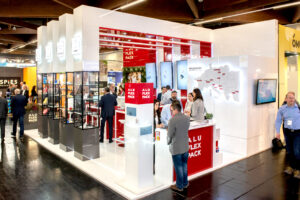 We would like to take this opportunity to thank  all our customers, visitors, partners, and suppliers for attending our booth at Fachpack – it was a pleasure to meet all of you and strengthen our cooperation as well as exchange mutually beneficial experiences.
Finally, the biggest "Thank you"  goes to our valuable colleagues who, with their joint efforts and work, cooperation and positive energy, contributed to spreading our Aluflexpack brand at Fachpack and beyond!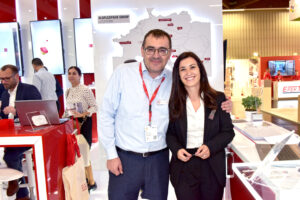 #Together we can achieve more!