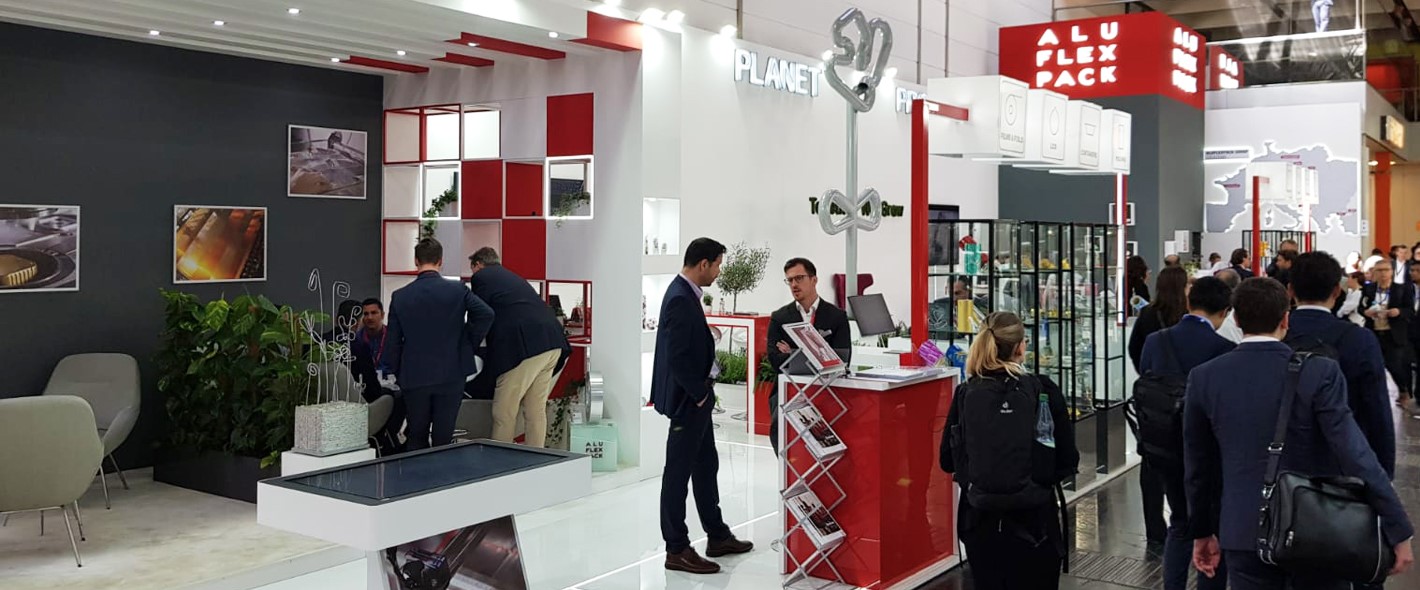 12.05.2023.
All roads lead to…Düsseldorf! Interpack 2023 – welcome home!
For the first time, Aluflexpack had the honour of exhibiting at one of the most important international packaging and processing trade fairs: "Interpack" in Düsseldorf. As the flagship trade fair, Interpack brings together the industry's key players and professionals from all over the world. It is the one event where the latest innovations and trends are presented across the entire value chain of the packaging world.
We have been waiting for this opportunity for a long time, as the last Interpack took place six years ago. Our expectations exceeded all limits; Interpack is truly the pinnacle of the European packaging industry and an experience well worth the wait.
So many visitors flocked to visit the very interesting displays of key European and world players, to discover new trends, materials and products, or custom-made machines that keep pace with the latest innovations – a truly fantastic and transporting experience!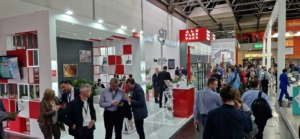 The Aluflexpack booth, 9A02/C01, was located in Hall 9, among the very elite of flexible-packaging converters and experts. Over the course of the entire Interpack event, more than a few thousand visitors passed through our 150 m2 attractive and carefully designed booth and had the opportunity to talk with the representatives of the Aluflexpack Team.
Our experts worked together to provide visitors with the best possible and most professional information. Sales, R&D and Innovation, Sustainability, Purchasing, Marketing and Product Management representatives, as well as members of the Board, who were the perfect role models for everyone, readily welcomed and informed curious visitors about Aluflexpack's circular flexible packaging and barrier solutions, based on aluminium, plastic, and paper as basic materials for a wide range of end-markets.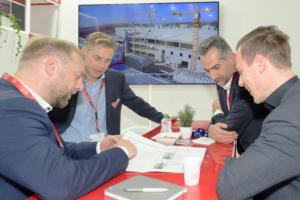 It is interesting to point out that we noticed a very high interest in mono-materials, especially in our latest innovation, the "recyclable mono-material PP spouted pouch". Our experts had developed the "ready-for-recycling" mono-material PP spouted pouch in perfect time to launch it at Interpack! Together with our PP lids for the dairy market, which are under development, it received particular attention from our visitors, establishing us as leaders in the field!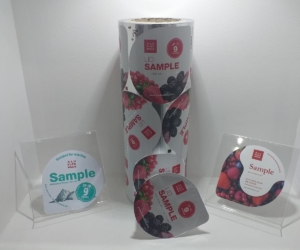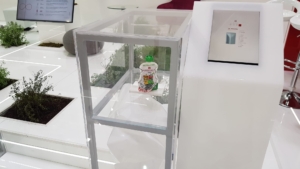 In addition to pouches, numerous enquiries were related to containers and Peel Off End lids (POE), which we also readily welcomed as a producer of the membrane foil used to form POE for the worldwide market.
There was also enormous interest in our lacquered aluminium foil for forming coffee capsules, in which we are truly great experts with excellent know-how, as well as lacquered aluminium foil for confectionery and other end markets.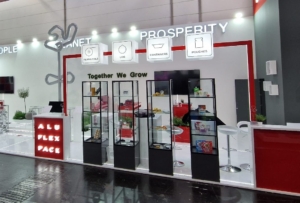 Although we follow trends and use several types of materials, Aluflexpack bases its knowledge and production on the processing of aluminium, which we promote as the best choice when it comes to protecting the product and preserving the planet. But why is this so?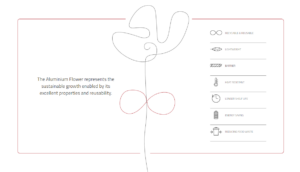 The Aluminium Flower represents the sustainable growth enabled by its excellent properties and reusability
Aluminium is infinitely recyclable with no loss in quality: 75% of aluminium ever sourced is still in use today!
Aluminium provides 100% protection against light, moisture, oxygen and other gases, as well as against microorganisms and bacteria, thereby preserving products and ensuring longer shelf life!
Click here if you want to learn more about aluminium's excellent barrier properties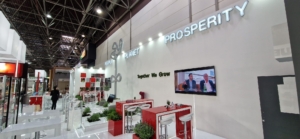 Aluminium is for sure one of the best monomaterial solutions, our product portfolio really consists a wide spectrum of monomaterial products: foils, lids, containers and pouches made of aluminium, plastics or paper that make the product "ready for recycling".
Working as a passionate and proactive team, together with our customers and suppliers, we always create more, because we realized that being empathic and systematic leads us to the best long lasting solutions.
A huge thank you to our whole Aluflexpack team as well as our customers and suppliers! It was a great show and pleasure to meet you, see you soon at the next packaging trade fair!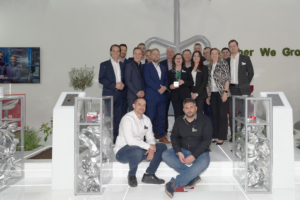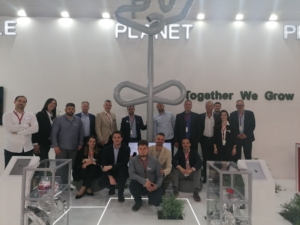 Together we can achieve more, together we grow!