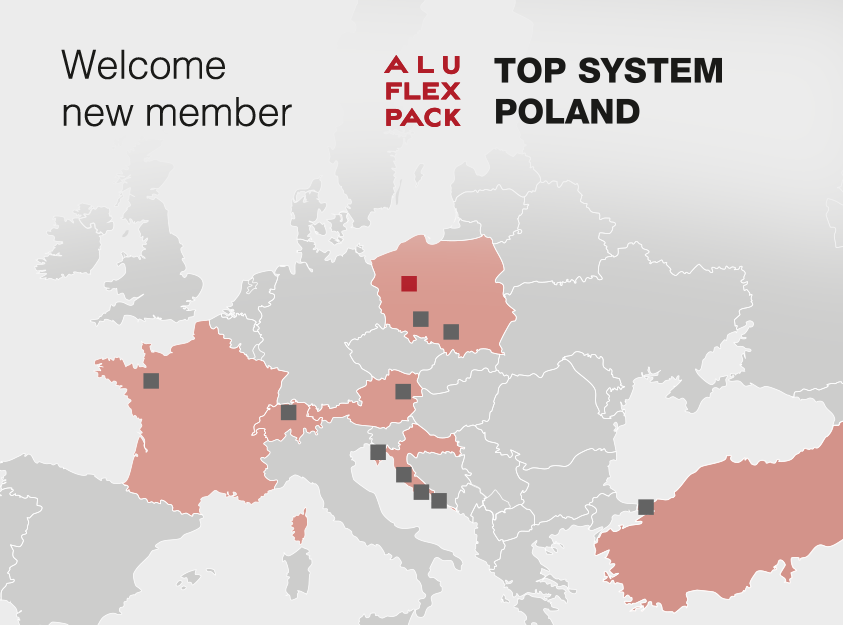 02.10.2020.
Aluflexpack Group welcomes a new member!
We are very pleased to announce that Aluflexpack Group has a new member – Top-System!
Top-System is one of the leading flexible packaging company in the dairy industry in Poland. The company was founded in 1990 and is located just outside of Poznan. It specializes in the production and printing of aluminium and PET lids, lidding foil (laminates and mono-materials) in rolls, and IML labels.
"The acquisition and integration of Top-System is a great next step in Aluflexpack's development: Top-System is today still a relatively small company, but it is exceptionally well-managed, it ideally complements our existing production footprint, strengthens our platform in Europe with readily available additional capacities, modern production equipment in a strategically attractive location, can be scaled up easily and will for sure develop substantially fast. ", states Igor Arbanas, CEO of Aluflexpack Group.
Existing Top-System's and Aluflexpack's customers will benefit from joined forces of the experienced and successful Top-System's and Aluflexpack teams in Poland and the rest of Europe leading to better and broader service and extended product portfolio.
The production competence of Top-System and AFP teams will very quickly extend the product portfolio manufactured at the Top-System site and further speed up the development and introduction of new products – both on the domestic Polish market and Western/Northern European markets", states Igor Arbanas, CEO of Aluflexpack Group.
Despite a challenging year, the Aluflexpack Group continues its development and this acquisition will further strengthen the Group's position as one of Europe's leading suppliers of high-quality flexible packaging solutions and will make a valuable contribution to the Group´s growth in the coming years.