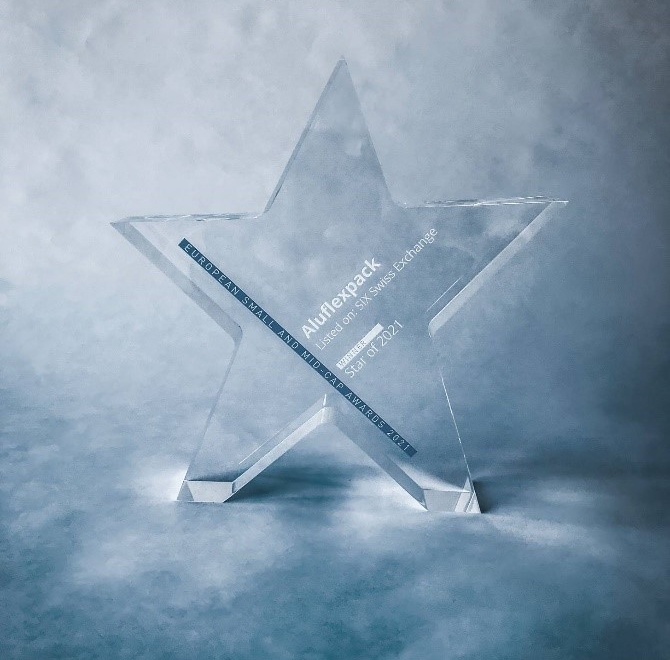 29.11.2021.
Aluflexpack won the European Small and Mid-Cap award!
We are proud to have been awarded with the European Small and Mid-Cap award in the category "Star of 2021"! We received the award due to our exceptional performance in the sector and proven track record of being a responsible corporate citizen.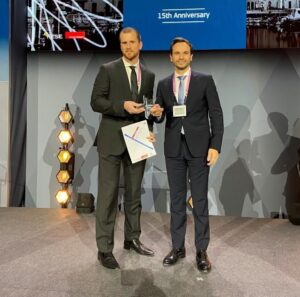 Johannes Steurer, CFO of Aluflexpack said: "We are honoured to win the European Small and Mid-Cap in the category Star of 2021. This award confirms that we have set the right growth initiatives in the past. In addition, it greatly honours the efforts of all our employees, who contributed to securing food and pharmaceutical supplies for the public since the start of the pandemic. Being a responsible corporate citizen is a fundamental part of our corporate culture, and we continue to challenge ourselves on a daily basis to become event better in this discipline."
Since our initial public offering in June 2019, we have been using the proceeds to realise several organic growth projects, such as the stand-up pouch expansion in Umag (Croatia), thereby creating new jobs in many local communities. Currently we are focusing on a large expansion in plant Drniš (Croatia), which will add up to 30.000 metric tons of vertically integrated conversion capacities for aluminium foil, securing leading position in fast growing end markets in the long term.
"By focusing on attractive market niches, innovation and the delivery of excellent results, Aluflexpack has experienced high growth since going public. Despite the challenges posed by the pandemic, Aluflexpack managed to maintain stable production and supply chains for its customers and thus contributed to securing food and pharmaceutical supplies to end consumers. Additionally, ESG [environment, social, governance] is and will continue to be a critical component of our corporate strategy," said Lukas Kothbauer, Head of Investor Relations and M&A at Aluflexpack.
The award is handed by the Federation of European Securities Exchange (FESE), an industry association that represents operators of European exchanges and other market segments, encompassing stock exchanges, financial derivatives, energy and commodity exchanges, representing 36 exchanges from 30 countries.