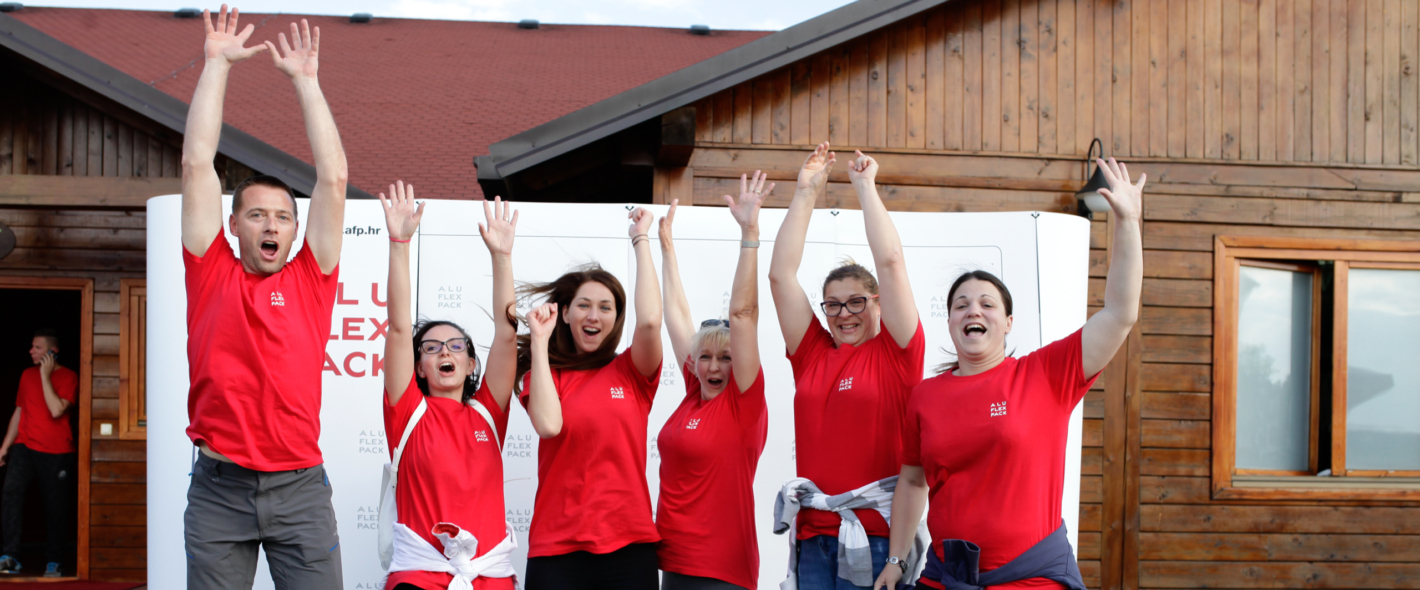 22.05.2023.
Happy International Human Resources Day!
The 20th of May is an International Human Resources (HR) Day and it stands for recognizing and celebrating the value and positive impact that HR brings to our daily business – Human Resources are an unavoidable link between organization and employees. 
The heart of our business is our people, people with whom we work together, share values, culture, and way of living, people with whom we grow together. Our job is not only to attract, develop and retain our qualified employees so we can meet our business goals together but to make your journey in Aluflexpack a successful one. 
Diversity and inclusion are key to the creation of group synergy and a strong organisational culture. We are expanding in different regions with teams and experts from diverse cultures coming together, guided by the knowledge that only a high-performing and satisfied team can secure efficiency and organisational growth at the same time as making a contribution to social and economic development.
An inclusive approach is also important for our host communities; we strive to help them grow as we grow and find mutual understanding and interests in our cooperation.
The world of HR is constantly developing and it is both, a big challenge and a goal for us to keep up. We are working on many interesting projects that we can't wait to officially introduce.
When it comes to people, we make big efforts to strategically position our brand as a desirable employer and a great place to work. Our goal is to both attract and retain our loyal employees through our value system and by developing and strengthening our company culture. The core values of the Aluflexpack brand, which we will sharpen in the coming years, are our superior performance and a recipe for success. They express who we are, what we do, and what we stand for. 
"Through our HR strategy, we strive to increase employee identification, attraction, and retention that drives productivity. Organizational culture is found to be the most important to people when applying for a job. With that in mind, we have many activities that strengthen our culture. From many sport team buildings & sports activities, local to global level, to Innovation Challenge – Together we create the organizational culture we want to work in.", Marija Grubišić, Group Head of HR and Organisation.
We want to thank the whole Aluflexpack HR team & every HR professional in our Group for their dedicated work and constant ideas & vision and passion to make Aluflexpack not only a Great Place to Work but also to make our employees feel and see that we care. 
Together we are stronger, together we grow!