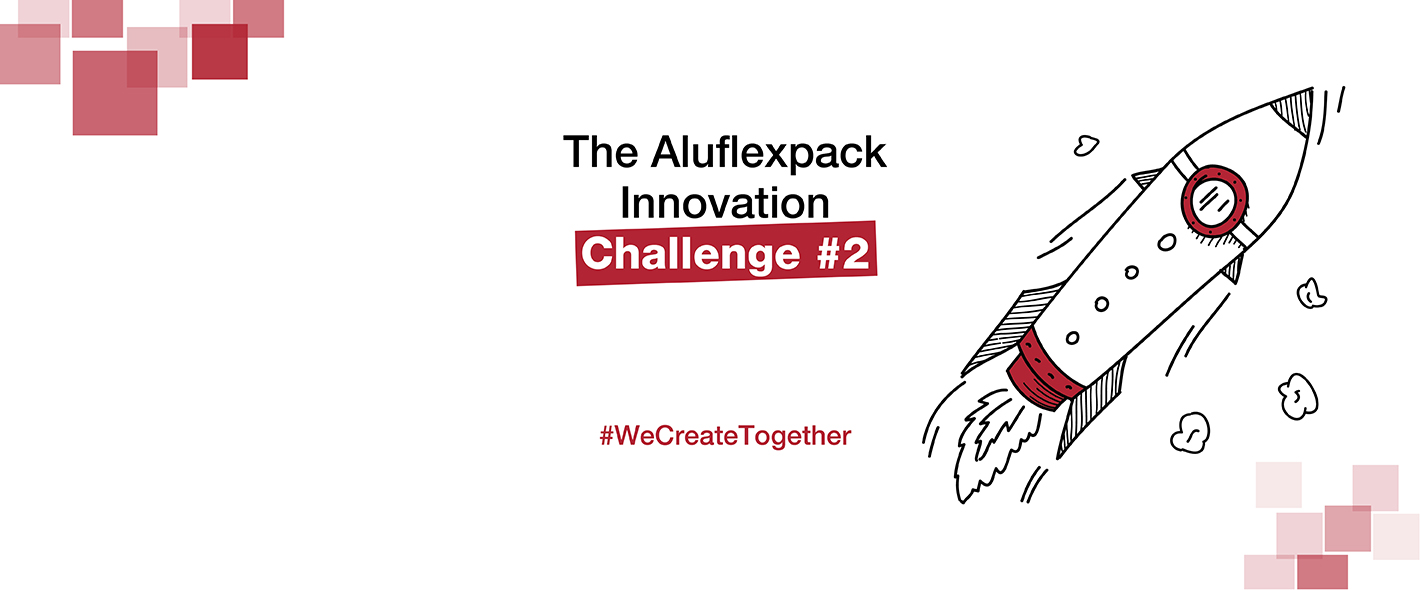 15.06.2023.
Aluflexpack's 2nd Innovation Challenge: Fostering Collaboration for integrated solutions for flexible packaging industry
At Aluflexpack, we believe that collaboration and innovation are the keys to shaping a sustainable future for the packaging industry. Following the success of our first innovation challenge, we are very excited to announce the launch of our 2nd Innovation Challenge: The Aluflexpack Open Innovation Challenge.
This initiative builds upon the success of our previous internal-focused challenge and seeks to identify transformative ideas that promote collaboration among companies, benefiting not only the participants but also Aluflexpack and our valued customers.
With this challenge, we have the ambition and passion to transform the packaging industry while preserving nature for future generations. The key to achieving this is growth through sustainability-driven innovation. By including other participants in our joint innovations, we achieve even greater growth and prosperity.
At Aluflexpack, we recognize that no single entity can address the complex challenges facing the packaging world alone. Through our Open Innovation Challenge, we invite industry players to join us in creating a collaborative ecosystem that fosters open dialogue, knowledge sharing, and collective growth. By bringing together the brightest minds and encouraging collaboration, we can enhance each other's strengths to drive meaningful change.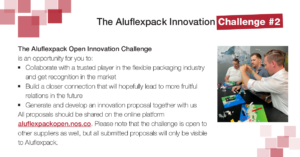 Our Open Innovation Challenge provides an excellent opportunity for flexible packaging stakeholders to align efforts towards a common purpose: advancing mutual collaboration and innovation in flexible packaging. By encouraging submissions that promote collaboration among companies, we aim to create an environment where organizations can join forces and work towards shared goals. Through shared goals, we can drive industry-wide transformation, improve practices, and deliver innovative packaging solutions that benefit not only our customers but society as a whole.
The benefits of collaboration extend beyond individual participants. Through our Open Innovation Challenge, Aluflexpack aims to create a platform that generates mutual benefits for all stakeholders involved. By fostering collaboration, we can facilitate knowledge exchange, accelerate the implementation of innovative ideas, and create a positive impact throughout the packaging industry value chain. Collaboration enables us to leverage collective intelligence, share resources, and achieve outcomes that go beyond what any one organization could accomplish independently.
Beside the existing suppliers, we will open the challenge for other players in the industry to join as well. Ideas will be collected at our open innovation platform aluflexpackopen.nos.co, and we eagerly await the innovative ideas that will shape the future of packaging through collaboration!
Sounds interesting?
Join us already now at aluflexpackopen.nos.co or reach out directly to us [email protected]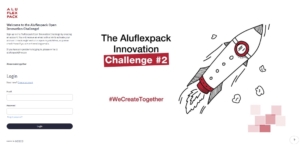 #WeCreateTogether