Aluflexpack Group at Eurasia Packaging 2023
11 – 14 October 2023
Stand no. 315A in Hall 03
The Aluflexpack Group proudly invites you to Eurasia Packaging, which is taking place 11 – 14 October 2023 in Istanbul, Türkiye!
Visit us at our stand no. 315A in Hall 03, and see for yourself why the Aluflexpack Group is such a reliable and trustworthy partner!
Aluflexpack Group is one of the leading international manufacturers of flexible packaging and barrier solutions tailored to customers' needs in the most sustainable and circular way.
With over 40 years of experience, operating in European and global markets, Aluflexpack Group (Aluflexpack) provides premium flexible packaging solutions to a variety of valuable and well-known brands of leading European and international companies.
We have been present on the Turkish market since 2020. Last year we have made an additional step in strengthening our market position on the strong flexible packaging market in Türkiye by acquiring Teko Alüminyum.
Teko, founded in 1974, is a flexible packaging specialist focused on producing films and foils and lids for the thriving dairy, confectionery and food industries in Türkiye and MENA region, with a worldwide presence. The plant is located in Çorlu with a sales office in Istanbul.
We operate through 14 locations in Europe, with headquarters in Switzerland, sales and administrative office in Austria, a logistics centre and sales office in Poland, and modern factories in Croatia, France, Poland, Switzerland and Türkiye.
Our main competence is the development and manufacturing of packaging solutions using aluminium as a preferred material, as well as plastic and paper-based packaging solutions on an industrial scale for the Coffee & Tea, Confectionery, Dairy, Other food, Other non-food, Pet food and Pharmaceutical industry.
We serve these markets with high-quality product types: films and foils, lids, pouches, and containers and capsules. Our highly integrated value chain enables us to create synergies between our production sites and deliver optimal service quality, flexibility, agility and reliability in day-to-day operations as well as competence in the development of new and existing products.
Click below on the map to see where we are!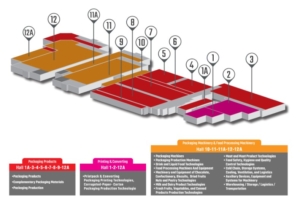 GENERAL INFO:
P: +385 52 703 348
E: [email protected]
A: Ungarija 40b, 52470 Umag, HR – Croatia

SALES INFO:
E: [email protected]
E: [email protected]
E: [email protected]
E: [email protected]
E: [email protected]
Contact us
Want to know more? Get in touch with us!
Tell us more and we will connect you with the right person for your request.